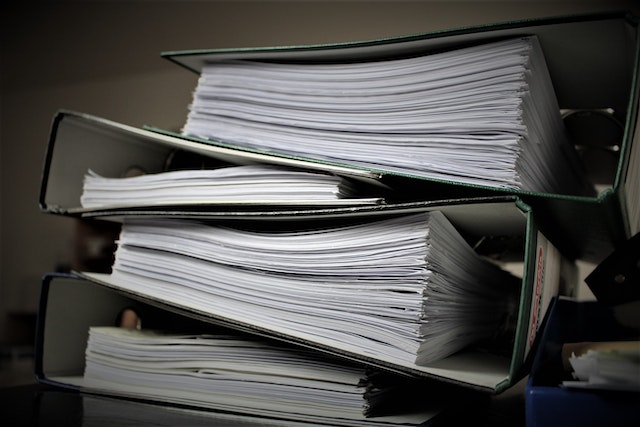 When it comes to sensitive data, it's always better to be safe than sorry. Uploading unencrypted data to other services puts that data at risk of being intercepted and read by someone who shouldn't have access to it. While the chances of this happening are relatively low, it's still something to be aware of. If you're not comfortable with the idea of your data being unencrypted, then you can always encrypt it yourself before uploading it.
Personal Data or Public Profile?
Most people are aware that free services and Big Tech use our personal data to generate ads. What many don't realize, however, is that these companies also create a user profile based on this data. This profile is then used to target ads and content to us.
While some may see this as a violation of privacy, others view it as a necessary trade-off for the use of these free services. After all, without our personal data, these companies would not be able to exist.
So what does this mean for our privacy? Are we simply giving up our personal data in exchange for the use of these services? Or are we creating a public profile that can be used against us? The answer to this question is a highly personal. While there are people being just Ok with it, others want to use these services without giving every detail price. For the latter, we have good news: there are means by which you can protect yourself!
Protect your data with encryption
In an age where data breaches are becoming more and more common, it's important to take steps to protect your data. One way to do this is by encrypting your data.
Encryption is a process of transforming readable data into an unreadable format. This makes it impossible for anyone who doesn't have the encryption key to read the data. Even if someone were to intercept the data, they would not be able to make sense of it.
For instance, our micro SaaS tool Keestash OTS is a great way to encrypt and share private messages. By using Keestash OTS, you can be sure that your data is safe and secure. Just enter your secret message (and input file), choose a strong passphrase and let us do the rest. Keestash OTS is free to use and no register is needed. However, we offer enterprise subscriptions with different advantages, such as user accounts, centralized management of the passphrase used to encrypt secrets, API integration, reporting & statistics, and support.
About Keestash and Keestash OTS
The SaaS tools Keestash and Keestash OTS were both created, hosted, and managed by Ucar Solutions UG (haftungsbeschränkt). Fill out the following formula if Keestash and/or Keestash OTS are of interest to you, and we'll get in touch with you as soon as we can. We are looking forward to read or hear from you 😊