Enterprise security is a top priority for businesses of all sizes. Protecting your company's data is essential for maintaining customer trust and preventing costly data breaches. Unfortunately, many businesses struggle to find an effective security solution that meets their needs. One Time Secrets (OTS) from the Cloud is a unique cloud-based security solution that provides robust protection for enterprise companies. Keestash OTS, our micro SaaS product, is the perfect suite for enterprise organizations who want to ensure their data is safe and secure.
OTS from the cloud is the best choice for enterprise security for several reasons. First, OTS provides superior protection against data breaches. By encrypting your data and storing it in the cloud, you can be sure that only authorized users will have access to it. Additionally, OTS makes it easy to share sensitive information with trusted partners without compromising security. Finally, OTS is a scalable solution that can grow with your business. As your company grows and changes, you can easily add new users and adjust your security settings to meet your evolving needs.
But how does OTS it work?
Keestash OTS is very simple in its design and usage. The basic functionality is free and requires no registration. Simply visit the Keestash OTS site and start creating One Time Secrets within seconds! Once encrypted, Keestash OTS provides a unique and temporary link which can then be shared with others. Our product is the perfect tool for enterprise companies who want to take advantage of One Time Secrets' unique benefits.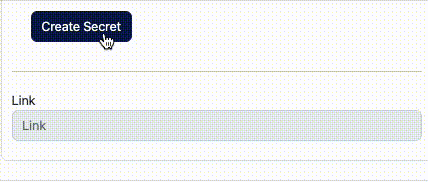 Our paid customers can log in and manage their personal or company wide settings. For example, our intuitive user interface makes it easy to manage your security settings. Revoking OTS links, managing encryption keys company wide or Statistics and API integration are just a couple of the features. Additionally, our product supports single sign-on (SSO), which allows you to use your existing authentication system. Finally, Keestash OTS is backed by our world-class support team, who are available 24/seven to help you with any questions or issues you may have.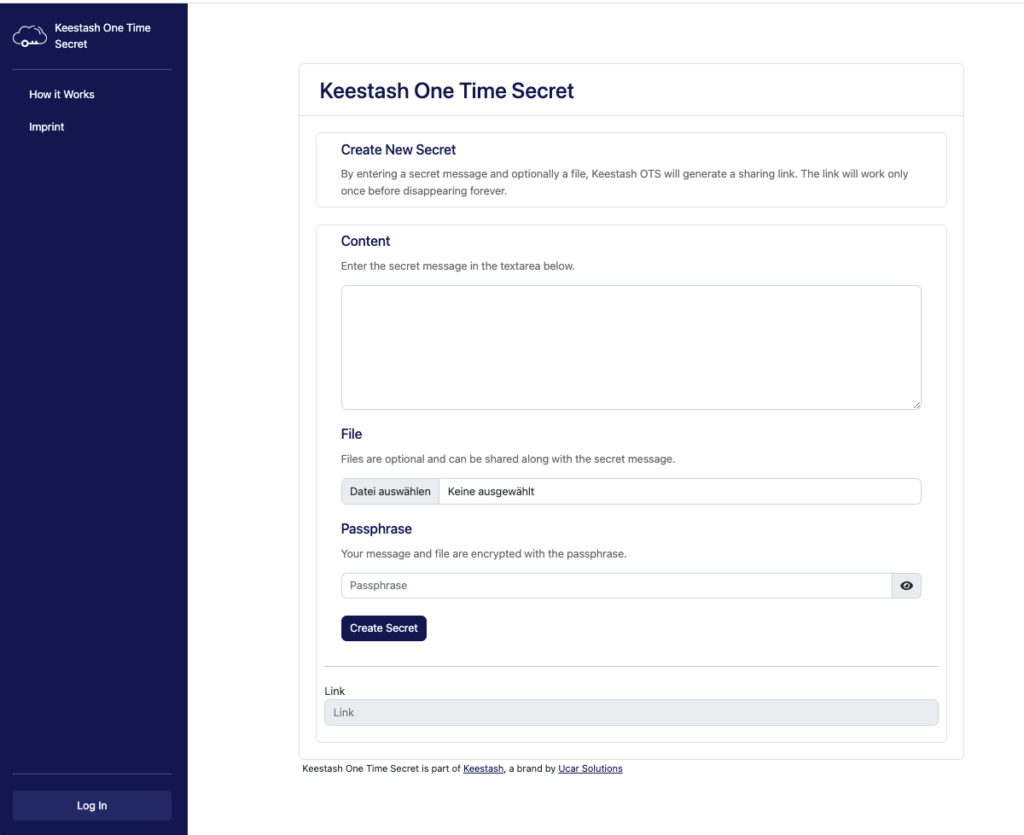 We will encrypt your companys secrets
If you're looking for the best security solution for your enterprise company, look no further than our Software-as-a-service (SaaS) solution Keestash OTS from the cloud. Contact us today to learn more about our product or to schedule a free demo.
Besides of free and account-less usage, our product provides a paid subscription for enterprise customers. And there are a couple of reasons to subscribe to our enterprise plans.
First and foremost, we provide prioritized assistance to our paying clients. We promise a solution to a support request within a (together with the customer) specified time period. Second, we provide certain enterprise-only capabilities. Some of them are as follows:
Employee User Accounts: Users will have their own accounts, and they'll be able to check the status of their passwords (pending, published, consumed, expired), as well as recall or expire them.
Central Passphrase Management: The organization that owns the users can set a central passphrase to guarantee that the secrets stay inside the company. The organisation's owners may see the status of the organization's secrets, recall or delete them if necessary.
Copy/Download Protection: Consumers are permitted to view, not copy or download content and/or files if needed.
API Integration: Get simple integration into your current applications, create and retrieve secrets automatically, and get dedicated API assistance.
Report & Statistics: for upper management and/or IT admins.
Custom Extensions: any feature needed by you in order to run your business.
About Keestash OTS and Keestash
Keestash and Keestash OTS are both SaaS applications created, hosted, and maintained by Ucar Solutions UG (haftungsbeschränkt). If you'd like to learn more about Keestash or Keestash OTS, please fill out the following form. We're excited to hear from you ☺️