Teams are always looking for ways to improve security and efficiency. One critical area to consider is using a password manager for storing safe and secure passwords.
Password managers help to keep passwords safe and secure, as well as giving the ability to easily generate strong passwords. This can be a huge advantage when it comes to protecting online accounts. In the following, we want to give an overview over our Open Source Password Manager Keestash and the advantages of using it in your team. Briefly, we want to highlight the following features:
Enhanced security

One of the main advantages of using Keestash is the enhanced security that it offers. Keestash uses AES-256 encryption to keep your passwords safe and secure. This is the same level of encryption that is used by banks and other financial institutions.

Easy to use

Another advantage of Keestash is that it is very easy to use. The user interface is clean and simple, and you can easily add, edit and delete passwords. Keestash also has a handy password generator, which can create strong passwords for you.

Integrations

Keestash integrates with a number of popular browsers, including Chrome, Firefox and Safari. This makes it very easy to use Keestash with your existing browser. In addition, Keestash also integrates with a number of password managers, making it even easier to use Keestash in your team.

Excelent Support

Finally, Keestash offers excellent support. The team behind Keestash is very responsive and helpful, and they are always happy to help you with any problems that you might have.
Overall, Keestash is a very impressive, open source, modern and secure "Software-as-a-Service" (SaaS) application in the Cloud. It is a great password manager that offers enhanced security, easy to use interface and integrations with a number of popular browsers and systems, including but not limited to LDAP Active Directory. If you are looking for a password manager for your team, then Keestash is definitely worth considering.
Keestash generates Secure and Strong Passwords
By using Keestash, the users can create a password that is both secure and strong. In order to create a secure and strong password, the user should use a combination of letters, numbers, and special characters. The more characters that are used, the stronger the password will be. Additionally, the user should avoid using easily guessed words or phrases such as their name or birth date.
Creating a strong password is important in order to keep your account safe from hackers. With Keestash, you can rest assured knowing that your passwords are secure and difficult to guess. This way, you can focus on using your account without having to worry about someone else gaining access to it.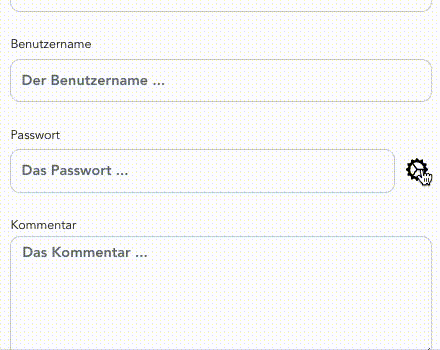 Keestash also generates passwords for you, making it easier to generate a strong, unique and random password for each service you use. The password generator uses a modern approach to ensure that passwords are unique. Not only the features mentioned above, but also a random values – such as the current linux timestamp – is taken into account. This makes the password generator of Keestash powerful and unique.
Keestash brings your Analog Lists to the Digital World
Most people still use insecure passwords and ways to store them. According to a publication by the german Hasso-Plattner-Institut, the most used password in Germany is 123456. If you or your team are still using insecure methods to share passwords, such as lists on paper or Excel tables, Keestash can help you transform those lists into the digital world. Keestash securely hosts all of your passwords in the cloud, so you don't have to worry about them being compromised. With Keestash, you can easily generate strong passwords and manage them all in one place. This can be a huge advantage when it comes to protecting your online accounts.
Instant Control and Management
As a Keestash Enterprise user, you have instant control and management over your passwords. With features like shared folders, account recovery, and an integrated password manager, you can keep your passwords safe and secure while still being able to share them with others. Keestash offers link based shares, where you can share a password by generating a unique URL and – of course – protect ith with a password.
The link-based sharing of passwords also makes it easy to give others access to your passwords without having to remember or store complex passwords yourself. So whether you're managing multiple accounts for yourself or for a team, Keestash Enterprise has the tools you need to stay organized and in control.
If you're looking for a password manager that you can trust, Keestash is a great choice. With its unique advantages, it is sure to keep your data safe and secure. Use the contact formula below or our contact page to reach us out for a free initial meeting to get more insights about Keestash!